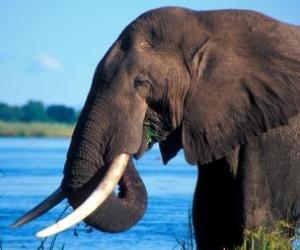 Marauding elephants have killed a 30 year old man of Mantanyani village in Chief Sipatunyana's area in Zimba district.
The deceased met his fate when he was travelling to his home after disembarking from a Livingstone – Lusaka bound passenger train in the early hours of yesterday.
Both the local Zambia Wildlife Authority (ZAWA) and police sources confirmed the development to ZANIS in Kalomo and identified the deceased as Ketson Muzingwani whose body is lying in Zimba district hospital mortuary.
The sources revealed that the deceased was crashed by one of the Jumbos while on his way to his village around 02:00 hours yesterday.
The nearby villagers who heard him scream after the fateful incident are reported to have discovered the body of the deceased with his cell phone torch light on at the scene.
The villagers suspect that the deceased might have beamed his torch light at the animal at night which incensed the elephant.
Meanwhile, ZAWA officers have been deployed in the area where the marauding Jumbos are reported to have been spotted in an effort to gun them down.
The three herd of elephants were reported by villagers in Siantontola farm in Mayoba
area on Monday and are now suspected to be terrorizing people in Sikanchele areas near Munkolo basic school of Zimba district.