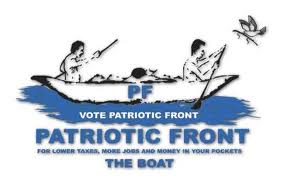 Late Anderson Mazoka's widow Mutinta says she is happy with the pro-activeness of the ruling Patriotic Front government.
Mutinta who is the UPND Member of Parliament for Pemba constituency says the quick response by PF government when informed about the impending famine and poor bridges in her constituency is impressive.
She says unlike the previous government of MMD, PF was able to respond to calls even to areas that were controlled by the opposition.
The Pemba MP whose husband is the founder and First president of UPND explained that after visiting the Vice President's office to explain the situation in Pemba, she was happy that Harry Kalaba, a Deputy Minister in that office had to quickly respond by visiting her constituency.