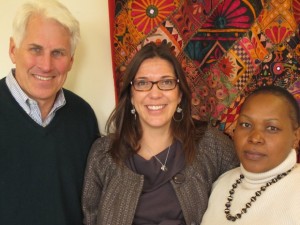 Scientists say a girl born with HIV two-and-a-half years ago appears to have been cured.
The girl was treated with anti-retroviral drugs, starting within hours of her birth.
Though the apparent breakthrough is limited to one infant case, the news may give hope to the millions of people living with the HIV virus around the globe.
Anchor Marco Werman gets reaction from Dr. Donald Thea, Dr. Julie Herlihy, and Leoda Hamomba, of Boston University's "Preventing Mother to Child Transmission Project" in Zambia.
http://www.theworld.org/2013/03/global-implications-hiv-baby/