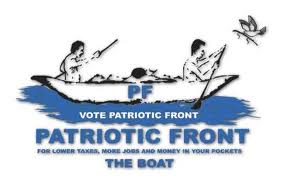 The ruling Patriotic Front (PF) has won the local government by-election in Lumezi Ward in Chama South Constituency in Muchinga Province.
PF candidate in the Lumezi Gibson Mtonga has been declared winner after pouring 594 votes.
Mr Mtonga's only rival in the local government by-election, MacDonald Mtonga for MMD, only managed to get 302 votes while 48 votes were rejected.
Muchinga Province Electoral Officer, Abel Siwakwi, who is in Chama confirmed the election results in an interview with the Zambia News and Information Services (ZANIS) in Chinsali today.
Mr Siwakwi who is also the Provincial Local Government Officer (PLGO) for both Muchinga and Northern Provinces, said the voting in Lumezi Ward was characterized by apathy.
He said from a total registered number of 2,597 voters in the Voters Registered, only 944 voters took part in choosing their ward councillor.
The Lumezi seat fell vacant following the conviction of the incumbent, Stanley Mbuzi, by the courts of law on two charges of being found in possession of unlicensed guns, namely a muzzle loader and a riffle.
Mr Mbuzi was a PF councilor.