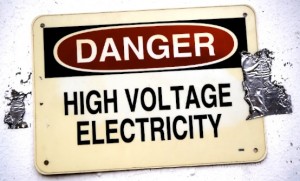 A grade two pupil at Mbala primary school of medium compound in Mbala in northern province has been electrocuted at home.
ZANIS reports from Mbala that both the school head teacher, Augustine Chewe and the mother to the  deceased Esther Mundia confirmed the incident, today.
The duo  named the deceased as Chola Mundia aged 14.
Mrs. Mundia said Chola met her fate when she was trying to pick some vegetable leaves commonly known as "matambula" from a tree where an 11,000 watts ZESCO power cable passed in the courtyard.
She said the incident happened when the girl was picking the "matambula" vegetables to prepare her meal before she could leave for school at 10:45 hours.
Mrs. Mundia narrated that she just heard her daughter scream and saw some sparks in the "matambula" tree before the girl fell down.
She said her daughter who sustained burns in hands and feet was immediately rushed to Mbala general hospital where she was pronounced dead.
And Mr. Chewe said the school learnt the death of Chola with a  sense of deep shock and sadness.
The school head teacher said the death of Chola was a great loss to the school because the young girl was brilliant in class.
The body of the girl is lying in Mbala general hospital mortuary awaiting burial.