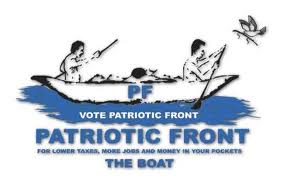 The ruling Patriotic Front (PF) says party structures in the opposition Movement for Multiparty Democracy (MMD), United Party for National Development (UPND) and National Restoration Party (NAREP) have fallen and only the top leadership exists.
PF Munali Constituency Youth Chairman, Daniel Miyambo, observes that party structures in the opposition MMD, UPND and NAREP are weak because the people have decided to work with the Government of the day.
Mr Miyambo says the opposition cannot claim that they have got members because their membership dumped their respective parties and defected to the PF.
He was speaking in an interview with ZANIS in Lusaka today.
The Munali Youth Chairman said the ruling party is receiving people on a daily basis from the opposition because they have realized that the opposition have got nothing to offer.
"Party structures for the opposition are just at top level and not at the bottom. Our party, PF, is growing at rocket speed because of the people who are resigning from the opposition to join the ruling party," he said.
He said the PF under President Michael Sata has started bearing fruit and urged the youths in the country to align themselves with the PF manifesto to benefit the young people in its ambitious programmes.
Mr Miyambo said much could be achieved if party members remained strong and united.
And PF Kabwata Constituency Youth Chairman, Ben Mpengula, said in a separate interview that MMD can no longer be trusted with power because it has selfish leaders.
Mr Pengula said the rift between the Richard Kachingwe-led faction and the embattled MMD president, Nevers Mumba, speak volumes to the Zambian people for leaders who possess questionable character.
He thanked the Zambian people for their wide –decision to eject the MMD in the September 2011 poll.