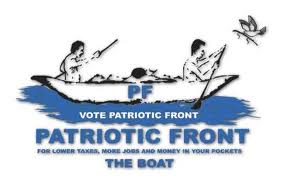 A Veteran politician has pledged to render assistance towards the Patriotic Front in their campaign ahead of the Livingstone parliamentary by-elections slated for February 28.
In an interview with ZANIS yesterday, veteran politician Daniel Munkombwe has vowed to support the ruling Patriotic Front saying it is the party with democratic principles and values.
Mr Munkombwe stated that he does not need to make any submissions of application to help the PF with election campaigns.
He noted that what he has only decided to do is to throw himself into the game and assist the ruling Patriotic Front because other parties have nothing to offer.
"I am readily available to embark on a serious election campaign for PF because am already paddling in the boat with the Patriotic Front," Munkombwe said.
He indicated that he is merely playing a citizenry role of practising democracy by choosing which side seems ideal for him.
On Wednesday, Media and Publicity director for the ruling Patriotic Front Chanda Mfula said that the PF would wait for official communication from Mr Munkombwe regarding assisting the party with campaigns ahead of the set Parliamentary by-elections in Livingstone.