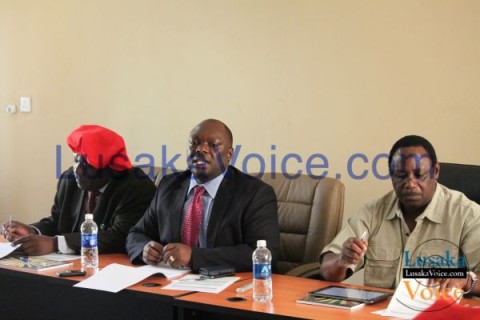 Kabitaka Hills Development Corporation has started working on Value Added Tax (VAT) modalities with Zambia Revenue Authority (ZRA) to pave way for the sale of 361 housing units it has constructed.
This came to light yesterday when North Western province Permanent Secretary, Amos Malupenga, toured the housing project being undertaken by Kabitaka Development Corporation, a company owned by First Quantum Minerals (FQM).
Kabitaka Hills Development Corporation Program Superintendent, Alistair Keith, said 361 houses had been constructed at a cost of US $ 4 million.
Mr Keith said 90 per cent of the housing units will be sold to Kansanshi mine workers while 10 per cent would be offloaded to members of the public.
He said the sale of the housing units will start as soon as VAT modalities are worked out with the tax authority.
Mr Keith disclosed that the first phase of the housing project has seen the development of access roads, water reticulation, and erection of street lights and construction of sewerage dams.
He said a modern school offering grade 1 up to 3 has also been completed in the housing project area.
He further disclosed that an addition of 400 housing units, a school for grades 4 to 7 and a shopping mall will be constructed in the second phase at a cost of US $ 49 million.
Mr Malupenga said the quality of housing units at Kabitaka must be used as a pace setter for transforming Solwezi town from an image of poorly constructed housing to modern structures.
He said Solwezi today is known as a big shanty compound because of the awkward town planning and poor housing structures.
The PS said the construction of structures that are embarrassing to the mining town will not continue as government will work with various partners so that the town can be re-planned.
Mr Malupenga said he will be pushing for transformation until Solwezi gets housing structures everyone can be proud of by making the kind of development at Kabitaka to be replicated across the district.