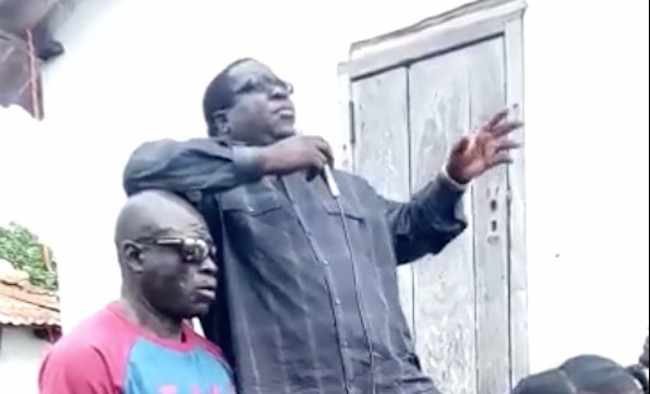 National Democratic Congress (NDC) Leader Chishimba Kambwili says he will seek a court injunction to restrain Lusaka businessman Valden Findlay from boarding the Presidential jet.
Mr. Kambwili has told Journalists in Lusaka that he will not allow anyone who does not work in government to use the presidential jet.
He recently accused Mr Findlay who is a close associate of President Lungu of using the presidential jet to courier drugs.
And Mr. Kambwili has demanded that President Lungu fires his special assistant for political affairs Kaizar Zulu for allegedly abducting four people, brutalizing and having them locked up for days at Lusaka Central Police.
Meanwhile Mr Kambwili has challenged Ministers to have their salaries cut by 50% if they are serious about the austerity measures.
He says this will make them feel the pain the majority Zambians are feeling because of the hard economic times the country is experiencing.
And Mr Kambwili has condemned the statement by Energy Minister Mathew Nkhuwa that those complaining about the impending increase in electricity tariffs are free to switch off their main switch yards and remain in the dark.
He has advised government to think of an ordinary Zambian before coming up with what he has described as harsh decisions.
Mr Kambwili says government should increase salaries for Civil Servants if it wants to increase electricity tariffs by 75 percent.
He has also condemned the manner in which government through the State Police evicted retired teachers at Kabulonga boys and girls secondary schools.
QFM