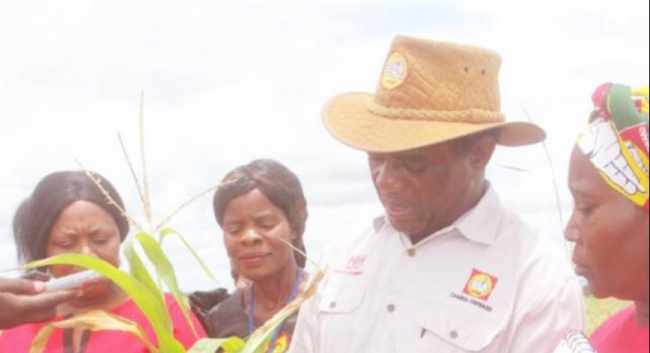 ACTING chief justice Marvin Mwanamwambwa says it is not for the Chief Justice, Deputy Chief Justice or the Supreme Court to make an inquiry into the alleged attacks and insults on three Constitutional Court judges by UPND leader Hakainde Hichilema.
In a letter addressed to Chief Justice Irene Mambilima dated August 14, a Lufwanyama resident, Henry Chilombo, asked justice Mambilima to inquire and investigate the comments made by Hichilema last year towards judges Palan Mulonda, Annie Sitali, and Mungeni Mulenga, all of the Constitutional Court.
Chilombo, in his letter that was copied also to Constitutional Court president Hildah Chibomba and Director of Public Prosecutions Lillian Siyunyi, stated that Hichilema's sentiments against the three judges amounted to contempt of court.
Chilombo added that he understood also that Hichilema was wrong to accuse the Zambian judiciary, whilst in South Africa last year, of corruption and being under the control of the President.
Responding to Chilombo's letter, justice Mwanamwambwa, in a letter dated August 15 and addressed to the former, stated that the procedure on contempt of court was that it was for the court or "adjudicator attacked or insulted, who should have the culprit summoned and charged for contempt of court."
"In this particular case, it was the Constitutional Court that was attacked and insulted. They are aware of the attacks and insults. But for unexplained reasons, they did not charge the culprit with contempt of court. It is not for the Chief Justice, deputy Chief Justice or the Supreme Court, to make an inquiry into the matter. In fact, the matter does not need an inquiry because evidence is already there. It is documented in the form of a report of utterances by the named culprit," stated justice Mwanamwambwa.
"The Supreme Court does not tolerate attacks and insults on it. As of now, there [are] a number of persons facing charges for contempt of court before it, for attacking and insulting it."
Justice Mwanamwambwa's response letter was copied also to the chief justice and the Director of Public Prosecutions.
The Mast Online