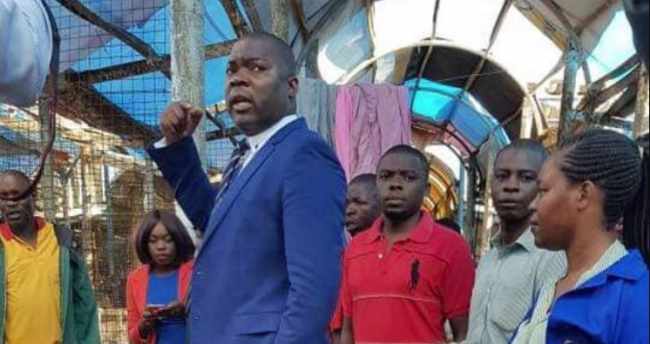 Lusaka Province Minister, Bowman Lusambo has warned civil servants to desist from using cell phones during working hours.
And Mr Lusaka says government is considering formulating a law that will give it powers to ban the unnecessary use of cell phones by civil servants during working hours.
Speaking when he made impromptu visits to Lumumba and Dedan Kimati RTSA offices and the National Registrations and Passport offices, Mr Lusambo noted that cell phones are taking away efficiency in the delivery of services by most civil servants.
And Mr. Lusambo has discouraged the involvement of middlemen in the acquisition of driving licenses, stating that this encourages corruption.
The minister has further expressed concern over the slow pace of delivery of services in the issuance of licenses and change of vehicle ownership at the Road Transport and Safety Agency (RTSA) Lumumba offices.
But RTSA Lumumba station manager, Liswaniso Mulozi explained that the slow pace of service delivery is usually due to system breakdown.
Meanwhile the provincial minister is happy with the service delivery at the national registration office, where workers were found efficiently carrying out their duties during the impromptu visit.
QFM