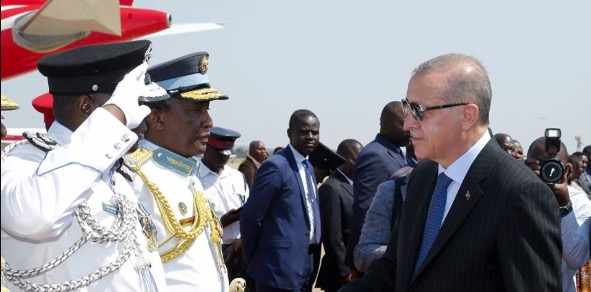 he Centre for Trade Policy and Development (CTPD) has challenged government to publish full details of the 12 trade and economic deals signed with Turkey in order to help the people know and appreciate what deals the country is getting into.
CTPD Executive Director, Isaac Mwaipopo says as much as the centre welcomes government efforts in trying to find solutions to Zambia's debt problem such as the request made to the Turkish government, there is need for government to pursue such an agenda with great caution and avoid projecting desperation.
Mr. Mwaipopo has called upon government to disclose at what cost the acquisition of the bilateral financing bailout from Turkey will be, and what is in it for Turkey.
And Mr. Mwaipopo has advised government to concentrate on realizing fiscal consolidation and the operationalization of a sinking fund before it starts thinking of refinancing the US$ 750 million Eurobond scheduled to mature in 2022.
He is of the view that refinancing the loan at this stage may translate into increased costs due to the suspended discussions for an IMF bailout package.
Mr Mwaipopo says government should first work on improving its credit worthiness by re-engaging with the IMF and pursuing visible fiscal consolidation.
QFM