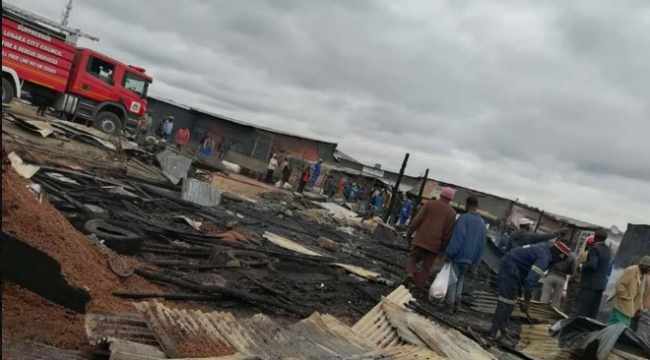 The Lusaka City Fire Department on Friday night stopped a fire that started from a makeshift restaurant at Soweto market Hours last week.
Public Relations Manager George Sichimba tells Byta FM News that the department responded on time after a tipoff from alert marketers.
The damage could have been bigger, but Sichimba says the fire was contained except for six makeshift restaurants that were gutted by the time the team arrived at the scene.
He reveals that preliminary investigations suggest that a World Cup enthusiast left a pot on the brazier to watch Brazil and Belgium in action at a nearby pub.
The quantity of items lost to the inferno is yet to be confirmed.
Sichimba has since warned residents to take extra care during this fire-prone period by not leaving fires unattended to.
Byta FM Zambia