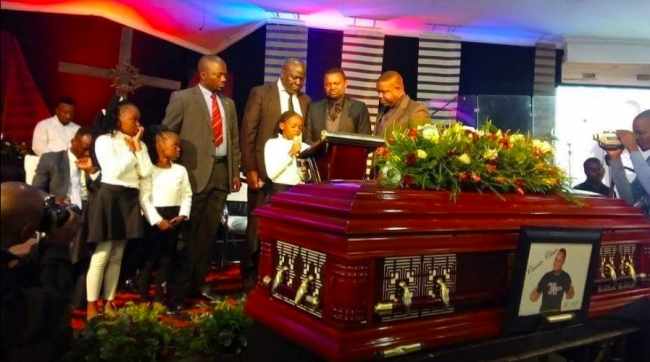 Veteran broadcaster Caristo Chitamfya has made a moving tribute for his son Caristo Chitamfya Jnr who died in a road traffic accident last week.
During a funeral service held at Northmead Assemblies of God, Chitamfya condemns those he termed were maligning his son in death
"As a family we choose light over darkness"
He said his son was a victim of success as Zambians scorned upon what they perceived as wealth.
"My son at the age of 24 managed to achieve what I could not achieve as the father in m entire life."
He repeated;
"I forgive those who have chosen to malign my son. My son comes from a very humble family. I didn't have to give Lupupa but it is not what you leave with your children that matters but what you leave in them. My son had something in him that that has made him achieve in 24 years that I couldn't achieve in my lifetime. Lupupa had something in him." Caristo Chitamfya
Caristo Chitamfya Jnr died in a traffic accident when his Mercedes Benz crashed into a light truck.