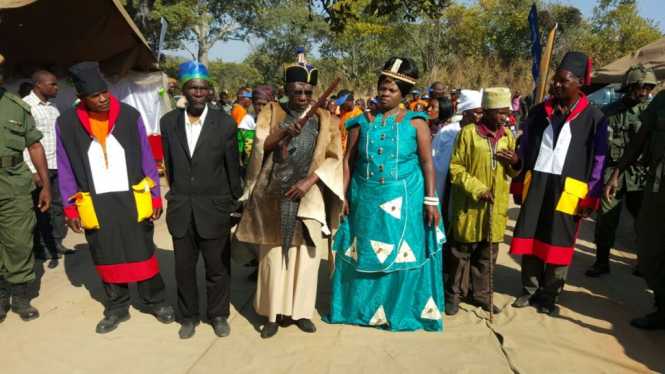 Am NOT a political party cadre, says Paramount Chief Chitimukulu
Paramount Chief Chitimukulu has charged that Zambians should NOT take his support for the government of the day to being a Patriotic Front, or PF, cadre.
The Mwine Lubemba explains that contrary to the notion, his support for the government which is headed by a president is purely to see development in his chiefdom as it is the institution in charge to do so.
He adds that as a traditional leader and paramount chief for that matter, he is above partisan politics as he rules over hundreds of subjects that belong to different political parties.
The Paramount Chief was speaking on Radio Mano during his weekly live programme dubbed, ''Ifikala Ciimbwi Tefikala Inama Ikata'' which comes on Saturday.
[ Radio Mano ]