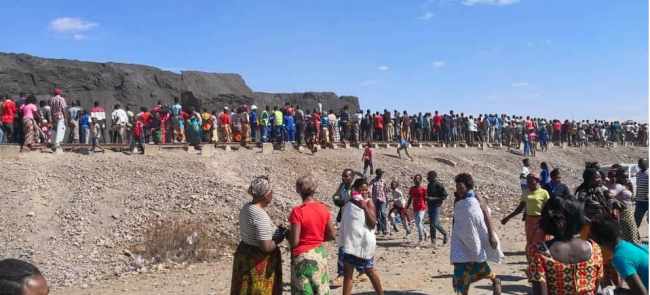 Government to investigate Cause of accident at Black Mountain
The government has instituted investigations into what caused yesterday's accident at the Black Mountain in Kitwe on the Copperbelt in which ten people died.
Minister of Mines Richard Musukwa says it is sad to lose lives when the government provided guidelines to the small scale miners on how to conduct their mining activities.
He said this in Kitwe yesterday when he visited the Black Mountain in the company of Copperbelt Minister Japhen Mwakalombe and others.
Recently, Mines Minister Richard Musukwa was quoted in the Zambia Daily Mail as having said the government would not compromise on safety at the Black Mountain, indicating that mining activities there were safe.
He was responding to concerns raised by some sections of society after a video in which a portion of the Mountain is seen crumbling circulated on Social Media.
Chikuni Community Radio Station