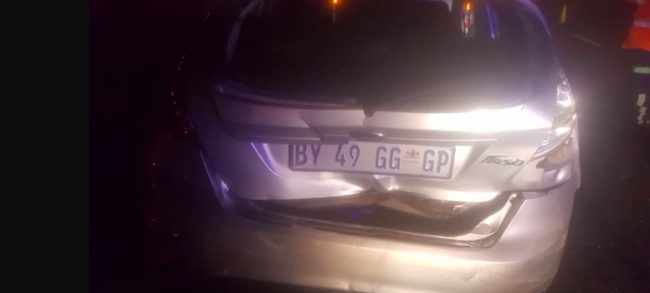 Pretoria – Monday, 17, June, 2018
A 37year old Zambian national has died in a road traffic accident in Johannesburg, South Africa.
Kenneth Sibanda, holder of passport number ZN625802 died on the spot along N3 highway near Malboro in Johannesburg after the car he was toiling to a garage was rammed into from behind.
According to the information given to the Zambian Mission in Pretoria, Mr Sibanda was Hit by a car which came from behind when he tried to hook the toil bar to the vehicle he was toiling.
One other person sustained life-threatening injuries in the same accident and was rushed to the near by hospital.
Mr. Sibanda's body was taken to Hilbrow mortuary in Johannesburg awaiting further police investigations and repatriation to Zambia
Mr. Sibanda was a truck driver working for a known South African trucking company based in Congo DR and was on duty when he met his fate.
And Zambia's High Commissioner to South Africa His Excellency Mr Emmanuel Mwamba has expressed shock over the death of Mr Sibanda.
He has since wished the bereaved family God Strength during this difficult moment.
He noted with sadness that the Mission has recorded a number of cases of accidents involving Zambian Nationals.
Mrs Naomi Nyawali
First Secretary Press and Public Relations.
Zambia's High Commission, South Africa.