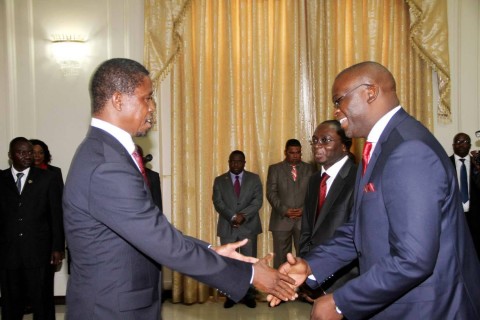 Lusaka- Friday June 8,2018
The Financial Intelligence Centre has been accused of leaking dossier of files of investigations to Civil Society and the Opposition political parties.
On Wednesday, Chief Government Spokesperson Dora Siliya expressed concern that raw financial intelligence information was shared with civil society and members of the public contrary to the provision of the Financial Intelligence Act of 2010 as amended in 2016.
Information has emerged that particular details of their work beyond the 2017 Trends Report, has been shared with civil society and Opposition leaders.
John Kasanga who is the current chairperson of the FIC has been accused of sharing highly sensitive information with a named opposition leader.
Vice Chair and civil society veteran leader Sam Mulafulafu who is the Vice Chairperson, has been accused of coordinating activism with the non-governmental organisation and sharing particular file dossiers for a "name and shame" campaign.
Last week the FIC Director, Mary Chirwa-Tshuma and Attorney General Likando Kalaluka SC launched the 2017 Trends Report.
The government has condemned the action as the law requires that this financial Intelligence information gathered, is handed over to Law Enforcement and Investigative agencies for verifications, investigations and possible prosecution.
Instead the FIC has submitted the report to the public.
On Wednesday next week civil society grouping OASIS Forum will host a public discussion on the theme; "Accountability in Zambia" using the 2017 Trends Report and other information.
PF