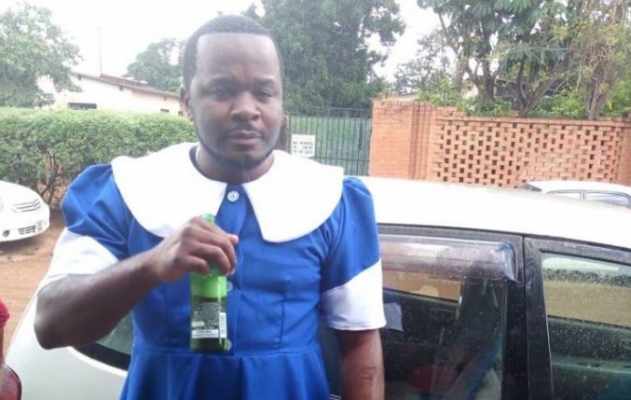 As a peace-loving party, we wish to dismiss as senseless the claims by Max Chongu that the UPND have vowed to violently injure anyone belonging to PF in Chilanga tonight.
Max is an insane and a dangerous alarmist who is covering up for their own evil plans. We are aware that the PF has organized their usual gangs to carry-out several mischiefs in Chilanga and blame it on UPND.
How can Max claim that the UPND shall be patrolling tonight and beating anyone belonging to PF when the Inspector General of Police Kakoma Kanganja has deployed 800 police offices in Chilanga? Why hasn't any sensible person in PF reported the matter direct to the police if it were true?
This is a clear confirmation that PF is desperate and has allowed the likes of Max to breed confusing and violence in Chilanga and blame it on UPND.
As people on the ground, we know that the PF has said nothing new and offered nothing special to the people of Chilanga. Therefore, championing violence and falsehood is their only way to cover-up for the PF's complete failure to market their candidate Mariah Langa.
We are pleased that this far the UPND is on top and our candidate Charmaine Musonda Mehl is the favorite and proven to be a darling of the people of Chilanga as next Member of Parliament.
As a matter of urgency, we wish to advise the PF to tame their foolish die-hard youth Max before he sets the party on fire with his habitual wild and unfounded claims. His mind is out of socket on a lot of things.
The people of Chilanga have not forgotten how MAX and the PF insulted the Seventh-day Adventist (SDA) Church by going out on a drinking spree wearing a respectable uniform of service to humankind which is worn by Dorcas Workers Society.
The PF will now pay the price in Chilanga for Max's deliberate insults to the SDA Church and its general membership.
Further, we call upon the Zambia Police to take appropriate action because Max is treacherous by nature and must be caged forthwith.
UPND MEDIA TEAM