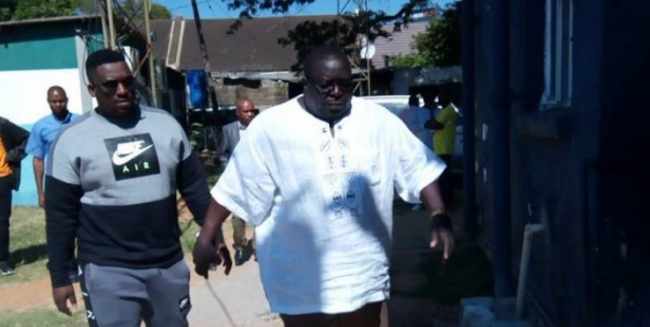 The State has commenced contempt of court proceedings against Roan Member of Parliament Chishimba Kambwili for allegedly interfering with evidence in the matter in which he is facing three counts of forgery,uttering false documents and presenting false documents to a public officer.
When the matter came up for commence of trial before Lusaka Magistrate David Simusamba, the state made an application to have Mr Kambwili cited for contempt of court under section 116 of the penal code.
And Mr. Kambwili through his lawyer Keith Mweemba argued that the subordinate court does not have procedures where the court can be invited to cite someone for contempt.
He submitted that this is because the state already made a blank statement in its application to institute contempt proceedings under section 116 of the penal code.
But Magistrate Simusamba advised the state, that such proceedings should fall under section 90 and not 166 of the penal code.
In his ruling, Magistrate Simusaamba said he saw it fit for contempt proceedings to be instituted under another magistrate to save time for substantive issues in the matter.
The matter comes up on 3rd and 4th May 2018 for trial.
Meanwhile, the matter in which New Labour party President Fresher Siwale is charged with defamation of the President, contrary to section 69 Cap 87 of the laws of Zambia has been adjourned due to the non availability of the docket.
Particulars of the offence are that Mr. Siwale on 22nd April,2018 in Lusaka district of the Republic of Zambia ,with intent to bring the name of the President into ridicule did publish defamatory matter by word of mouth to which he said that the President is not the actual Edgar Chagwa Lungu, but Jonathan Mutawale.
Mr. Siwale is believed to have called for the arrest of the president for allegedly having three National Registration Cards, further calling the President an identity thief.
When Mr Siwale appeared before Magistrate Alice Walusiku, the state indicated that they were not in possession of his docket.
The matter has since been adjourned to 3rd May, 2018 for possible plea.
QFM