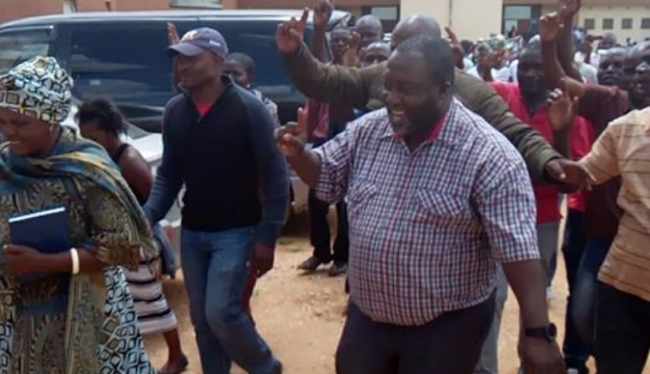 Kitwe. 27.04.2018.
The National Democratic Congress NDC wishes to clarify and set the record straight on Tuesdays local Government polls held in five regions of the country.
Our position is that the polls were fraudulent, and were characterized by violence and intimidation.
The polls were not held in a free and fair manner.
As NDC we doubt the credibility of the said polls owing to the reasons attributed above.
The Electoral Commission of Zambia ECZ should have nullified these polls.
To therefore say that Tuesdays polls meet all the benchmarks of a free and fair poll is in itself an understatement.
The NDC and other progressive political groupings that participated in the poll were robbed of victory.
The playing field was not even.
We insists and maintain that the violence that characterized the polls deterred most electorates from going to the polling stations.
Equally, assertion's by our sister party the upnd that the polls were not free and free are therefore justified.
As NDC, we agree with the upnd that Tuesdays election were nothing but a scandal and a sham on Zambia's democracy.
Furthermore, we distance ourselves from news reports suggesting that NDC has branded its counterparts the upnd cry babies for disputing poll results.
The upnd is correct and not out of context to cite violence as the cause for Tuesdays apathy that characterized the poll.
We believe that both the upnd and NDC have genuine reasons and common grounds on the scandalous polls.
Issued by: Mwenya Musenge. Secretary General NDC.