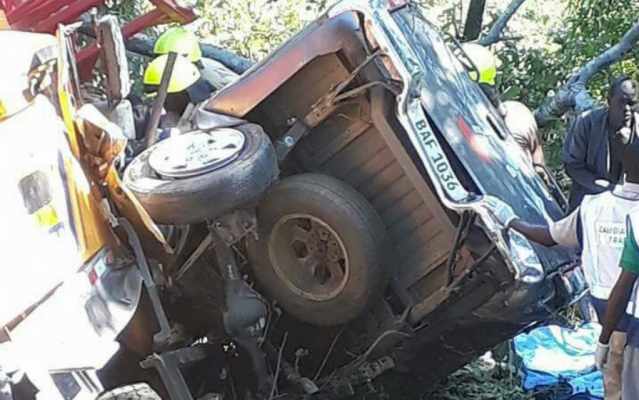 LUSAKA, 27TH APRIL, 2018 – Five people have died in road traffic accident which occurred on 27th April, 2018 at 0940hours along chirundu-Kafue road at Kapirigonzi hill,.
Two female adults, two males and one female juvenile all died on the spot after the motor vehicle Mitsubishi Spatero registration number BAF 1036 they were travelling in collided head-on with an on coming Crane while five other passengers sustained serious injuries and are all admitted to Mtendere Mission Hospital.
All the deceased and the injured are from the Mitsubishi Spatero registration number BAF 1036 while no one was injured from the crane.
The five bodies of the deceased are lying in Mtendere Mission Hospital mortuary. The accident happened when the driver of the crane lost control due to excessive speed hence hit into the oncoming Mitsubishi vehicle head-on.
ESTHER MWAATA KATONGO
ZAMBIA POLICE PUBLIC RELATIONS OFFICER