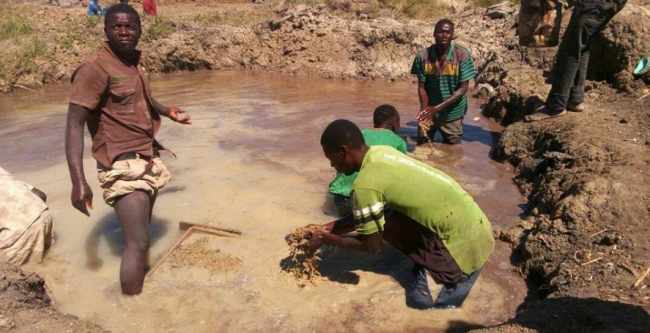 UGL MINING SITE IS PAYING ITS EMPLOYEES K200/MONTH…BUT MINISTER ORDERS COMPANY TO QUICKLY NORMALISE OPERATIONS
Workers at United Gypsum Limited (UGL) Mining site in Monze have complained that they are subjected to hostile working conditions.
Speaking on behalf of other employees yesterday, Westonder Habanji told Byta FM News in Monze that the workers at the mine are being poorly paid.
He explained that each employee was promised One Thousand Two Hundred Kwacha as monthly pay but are currently paid between Two and Six Hundred Kwacha adding that some workers have not received their January and February salaries.
Habanji further said the company has not provided any protective clothing (as captured below) for the workers which has compromised the safety of employees.
But Southern Province Minister Dr. Edify Mukambala Hamukale has demanded that the company pays the workers and provide appropriate working attire.
Hamukale who visited the mining area on Wednesday indicated that a check will be done after a month to ascertain whether the company would have solved all the problems identified.
Byta FM Zambia