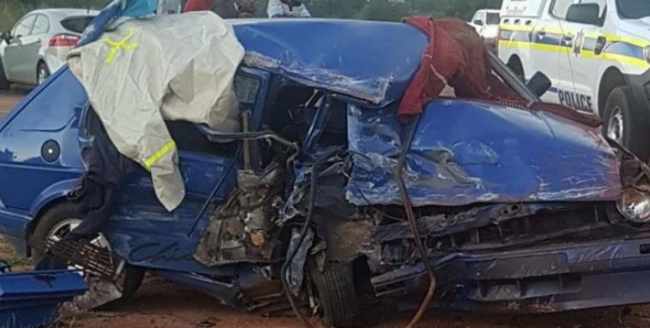 Pretoria,Saturday 21st April 2018
A 35 year old Zambian National has died in a road traffic accident that happened in Rustenburg, Northwest province South Africa.
Chanda Kunda holder of passport Number ZN170454 died on the spot when the car he was driving was involved in a head on Collusion with another car heading to an opposite direction.
According to information made available to the Zambian Mission in Pretoria, the deceased lost control of the Vehicle he was driving and rammed in the other vehicle.
The late Mr Kunda, who was a Car Mechanic working for an identified construction Company in South Africa died in the early hours of the morning when he was going for work.
The other victim survived the accident after being rushed to the hospital he sustained injuries and had his car extensively damaged.
Mr Kunda's remains have since been deposited to the phokeng Police Mortuary in Rustenburg awaiting for further investigations
And Zambia's High Commissioner to South Africa His Excellency Mr Emmanuel Mwamba is saddened by the number of Zambian national being involved in road accidents.
He has since wished the Bereaved family God's strength during this difficult moment.
Naomi Nyawali
First secretary Press and Public Relations
Zambia High Commission South Africa
[email protected]