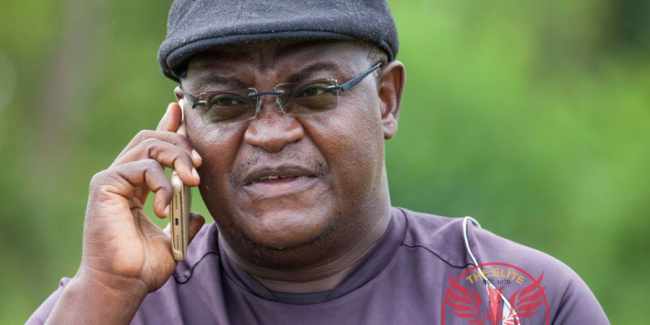 Veteran Sports administrator Simataa Simataa says he and President Edgar Lungu were school mates at Mukuba Secondary School in Kitwe.
Mr Simataa explains that he met the president at Mukuba Secondary School in 1974 where the President was his (Simataa) senior and prefect.
The veteran sports administrator further says the two later met as students at the University of Zambia.
His Excellency President Edgar Chagwa Lungu was a prefect and I mean our prefect at the time, he is a Chimwemwe Product, he was my senior and I want to state here that he was a very well known figure not because he was rich or poor, no, he was well known because he was exceptionally intelligent and among the few students that Mukuba produced that went to Unza with Six points.
At Unza he was my senior he was exceptionally intelligent and brilliant, State Counsel Wynter Kabimba can testify to this.
This man is a very humble man and he is like that, he has been like that, he was among the few graduates from Unza who got straight enrolled from Ziale to the Banking World Barclays Bank under the legal department before that the President worked under legal Aid under the supervision of the current chief justice Ireen Mambililima. His history is traceable, we knew his Mother Amai Jere, she was a Marketeer. Those who are peddling lies unfortunately they don't have any idea about the man. Not all Zambians can be born in UTH.
People like Mike are the ones with untraceable background, we don't know their primary schools, their secondary school, they were not prefects or students at any college say Evelyn Hone or NIPA, they have acquired their degrees online in old age. Mike himself has no traceable history.
This information comes in the wake of revelations by New Labour Party President Fresher Siwale that President Edgar Lungu had never been a student at Mukuba Secondary School and the University of Zambia ….. and that the president illegally inherited someone else's credentials.