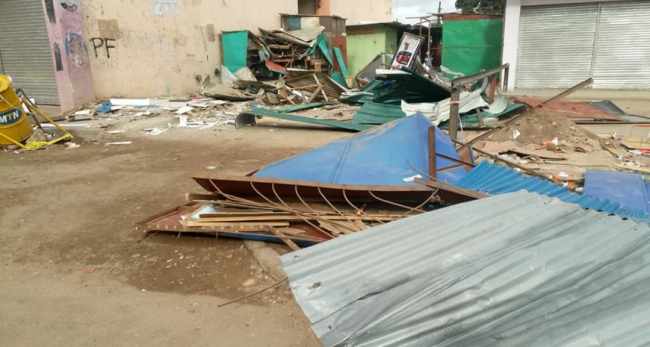 Annoyed traders whose property was destroyed and stolen in the early hours of today at Luburma market in Kamwala have warned the Lusaka City Council not to allow any shop operate until their properties are recovered.
Traders woke up to a rude shock only to find their properties demolished by council police officers around 02:00 hours today, who went away with valuable merchandise.
Those talked to have accused the council of conniving with some foreign nationals to sell off part of the market to them and have threatened to hold protests against the local authority.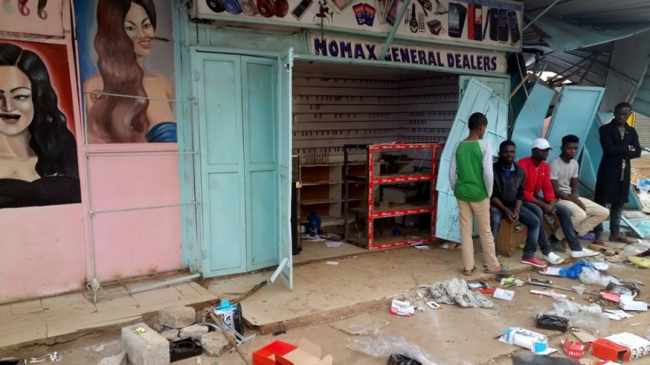 The traders have expressed displeasure at the exercise which they say no notice was given to any of them.
And Luburma Market Chairperson Adam Mulenga accused a security guard only identified as Chris to be working with the opposition to bring the name of government into disrepute.
Mr. Mulenga says all stores that have been destroyed have valid licenses, blaming the destruction to be entirely politically motivated.
Lusaka Deputy Mayor Chilando Chitangala who toured the place later today in the company of Lusaka Province Minister said the theft of property will be investigated.