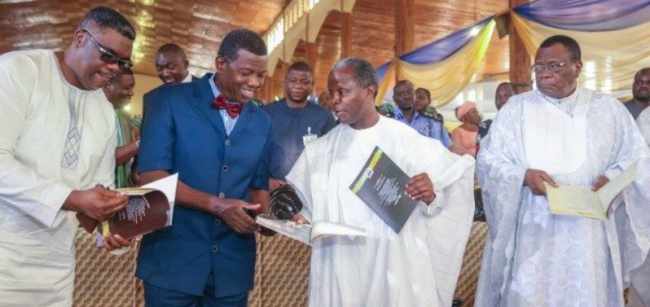 A video trending on the internet at the moment shows Redeemed Christian Church of God (RCCG) General Overseer Pastor E. A. Adeboye addressing the paying of tithe.
Speaking to the pastors in the congregation, Adeboye said he had an instruction for them.
He asked that they return to their congregations and tell them: "Anyone who does not pay his/her tithe is not going to heaven, full stop."
Watch the video below:
Pastor Enoch Adeboye, the revered overseer of Nigeria's largest congregation, The Redeemed Christian Church of God, is also a proud jet owner. In March 2009, the great man of God spent $30 million on a Gulfstream jet amidst widespread criticism. Pastor Sam Adeyemi, another cleric and founder of the Daystar Christian center, a flourishing Pentecostal congregation which repeatedly preaches financial prosperity, is also a jet owner.