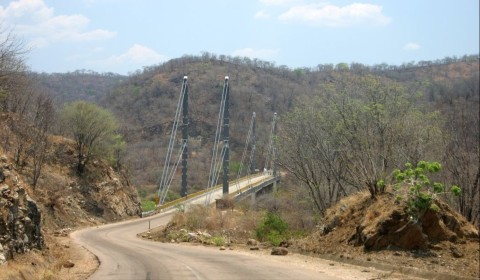 LUSAKA, 14TH APRIL, 2018 – Six people among them a driver have died on the spot in an accident which happened today 14th April, 2018 at about 1230 hours 200 meters West of Luangwa bridge .
All the deceased who are three male adults, two female adults and a female juvenile aged about four years have not yet been identified.
The accident involved a Dangote sino truck registation number BCA 3201 /BCA 3077 which had five passengers on board and was loaded with cement coming from Lusaka heading in the eastern direction.
The accident happened due to brake failure hence the truck flipped and the bags of cement fell on top of the victims.
The bodies of the deceased have been taken to Feira Hospital Mortuary.
ESTHER MWAATA KATONGO
ZAMBIA POLICE PUBLIC RELATIONS OFFICER