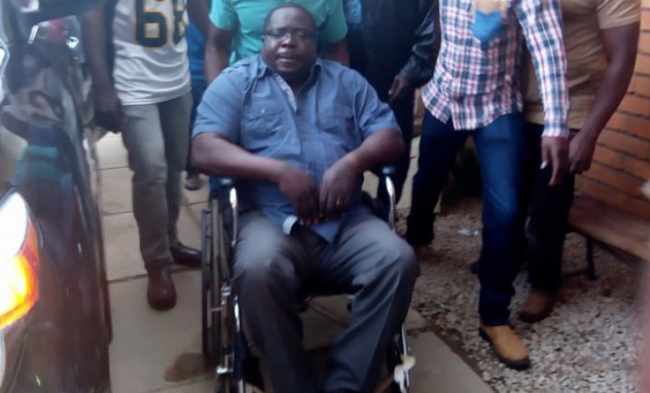 Lusaka. 27.03.2018.
NDC consultant chishimba kambwili has been admitted to the University Teaching Hospital UTH.
Dr. Kambwili was admitted to the UTH this afternoon.
Earlier today, Dr. Kambwili was discharged from CFB hospital where he has been admitted since last week.
He was later pursued by police and taken to woodlands police station before appearing before the lusaka magistrates court.
Dr. Kambwili is expected to appear in court tomorrow.
Earlier today, offiicers from the Human Rights Commission HRC have visited NDC consultant Chishimba Kambwili.
The HRC officials who visited Dr. Kambwili at CFB hospital were led by commissioner Muchekeni Zulu.
Mr. Zulu is also former Zambia Police commissioner for lusaka province.
The visit by the HRC team comes a day after the institution expressed concern at the welfare of Dr. Kambwili.
Yesterday, the Human Rights Commission urged the Anti-Corruption Commission to consider granting bond to Dr. Kambwili, as a matter of human rights.
The HRC added that the offences which the NDC consultant has been charged with are bondable.
The commission further observed that Dr. Kambwili be treated in accordance with the rule of law and in a humane manner considering his health status.
Meanwhile, Bahati lawmaker Harry Kalaba has also visited Dr kambwili in hospital earlier this morning.
Mr. Kalaba was in the company of his wife.
Citizens from all occupations of life have continued wishing Dr kambwili well.
@courtesy. NDC Media Team.