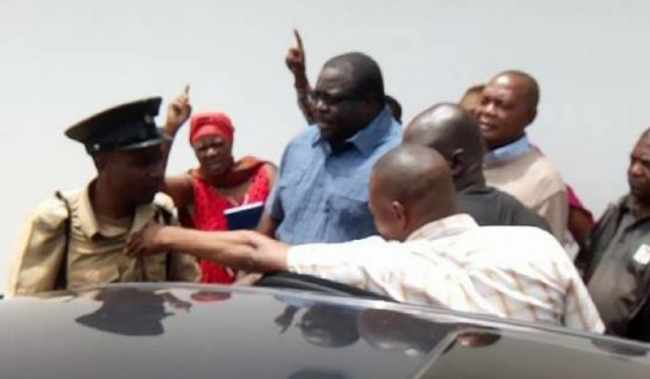 Lusaka. 27.03.2018.
NDC consultant chishimba kambwili has been discharged from CFB hospital in lusaka where he was receiving treatment.
The NDC consultant was immediately pursued by state police soon After his discharge.
Dr. Kambwili was under heavy police guard escorted to woodlands police station.
Upon arrival at woodlands police station police started firing live ammunition to which dispersed Dr. Kambwili's supporters who escorted him to woodlands police station.
More details to unfold.
@courstesy NDC Media Team.