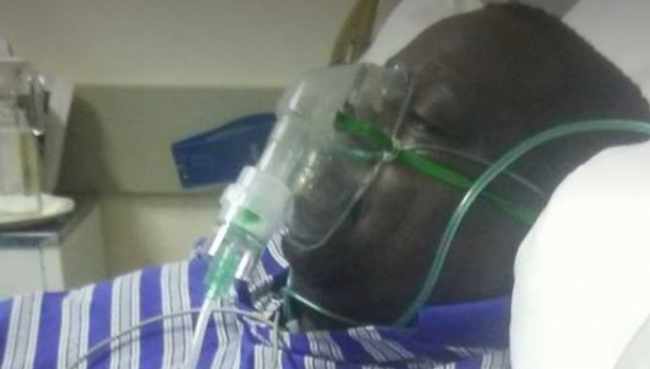 President Edgar Lungu has authorized the medical evacuation abroad of roan Member of Parliament and former minister of information and broadcasting services, Chishimba Kambwili.
Zambia's high commissioner to South Africa, Emmanuel Mwamba confirmed the development.
According to a statement released by first secretary press at the Zambian mission in Pretoria, Naomi Nyawali, Mr. Mwamba disclosed that arrangements have since been made to send an air ambulance to evacuate Mr. Kambwili and ensured that he received specialist medical treatment in South Africa.
He says arrangements such as authority from the ministry of health has been granted in the night and the medical team in South Africa was waiting for a medical report, and a copy of Mr. Chishimba Kambwili's passports to activate the emergency evacuation.
Mr. Mwamba stated that life is sacred and that President Edgar Lungu had acted swiftly to ensure that a life was saved and that Mr. Kambwili who had suddenly fallen ill received the best treatment.
He urged the family of Mr. Kambwili to immediately cooperate and receive this gesture from president Lungu as a measure to save a life above all considerations.
Meanwhile the family of national democratic congress NDC consultant chishimba kambwili has rejected the gesture by the government to have him evacuated to South Africa for medical treatment.
The family of dr. kambwili however wants to thankthe government for this gesture.
However, the family and the NDC feel the decision to move dr. kambwili to South Africa is a mockery,   highly suspicious and political.
QFM