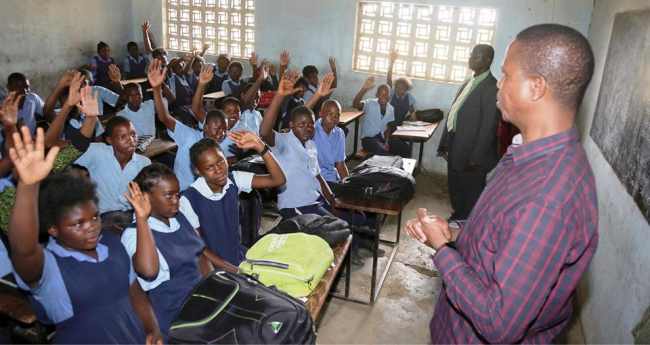 Fifty-one teachers have been selected for secondment to teach in Seychelles following that country's request to Zambia.
Teaching Service Commission Chairperson Stanley Mhango says the final selection was done on Monday following interviews of 93 teachers from the 107 who had applied.
He says the teachers will be given two years renewable contracts and will be under Seychelles' ministry of education.
Speaking to journalists in Lusaka, Mr. Mhango said the Memorandum of Understanding signed between the two countries was initially set for 53 teachers but only 51 will be sent to teach Mathematics, biology, chemistry, physics, English and religious education.
Other subjects are geography, ICT. Business Studies, guidance and counseling.
Mr. Mhango said the government to government agreement is the first of its kind as previously Zambian teachers have taught in various countries in the region on personal arrangements.
He has appealed to the teachers whose departure schedule is end of March and early April to be ambassadors for Zambia in Seychelles.
And Seychelles Tourism Ambassador at the Seychelles Embassy in Zambia Jamil Butt is happy that Zambia has positively responded to his country's request.
Mr. Butt added that the relationship between the two countries keeps on being strengthened in areas such as tourism, arts, culture and human capacity exchanges.
He said the Zambian teachers will also be key in helping Seychelles students learn more about Zambia's culture as they are drawn from all the 10 provinces.
ZNBC