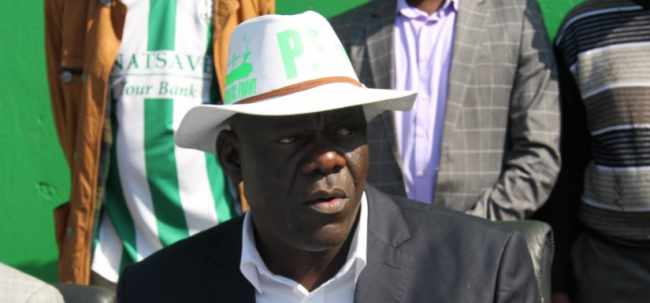 It is a pleasure and a privilege for me to grace this important occasion even as we continue to strengthen Party operations and programming. This dinner tonight is important because the Patriotic Front needs to mobilize resources if it is to continue with its important programs such as our education materials support programme where we are distributing exercise books to the most vulnerable households across the country. There is no doubt that looking at the attendance here tonight, we have a great opportunity to interact and share ideas with such a distinguished group of business and the Party.
Ladies and gentlemen, over the past few months there have been many speculations, perspectives, opinions and views from all angles, with all types of analysis coming out of the Southern Province all trying to conclude that the Patriotic Front holds no future in this Province. I have come here tonight because I believe the Opposite to be true – that Patriotic Front is ready to turn the tide in Southern Province. We are here tonight because of our resolve to shake off the status quo to become a force to be reckoned with in Southern Province. This we can and must do!
Ladies and gentlemen, I have come to Southern Province to equally correct a wrong notion that has been obtaining here – all the development in this Province is as a result of the Patriotic Front and the Government of President Edgar Chagwa Lungu, the one and only President of the Republic of Zambia.
Ladies and gentlemen, I also wish to appeal to our colleagues in the Opposition that this is not time for politics. This is a time for development. In this regard, let us put aside all partisan agendas and work for development as different political players and stakeholders.
Let me highlight the following regarding the state of the Patriotic Front:
1. _The Patriotic Front is united behind the leadership of President Edgar Chagwa Lungu;_
2. _The Patriotic Front has been through the fire and navigated the deepest waters after late President Michael Chilufya Sata died in 2014 and whoever thinks can shake the Patriotic Front is scratching the Crocodile's skin. We know how to regroup, re-energise and relaunch ourselves in order to serve the Zambian people better;_
3. _The Patriotic Front is intact with its vision, strategies and tactics;_
4. _The Patriotic Front is better placed to continue leading the people of Zambia to a better life, free of poverty and unemployment;_
5. _The Patriotic Front has been clear about the need to strengthen our economy, so that it creates sustainable jobs and eradicate unemployment, and we are on course in that regard._
Ladies and gentlemen, the Patriotic Front is not just determined to win the 2021 elections; it is determined to win them convincingly and decisively, with an overwhelming majority as we have always done. Between now and 2021, the Party will focus on improved service delivery because that's what we were elected for.
In conclusion, ladies and gentlemen, I must also emphasise that the Patriotic Front is in good hands as the leadership collective is made up of tried and tested cadres of the Party. We may have our disagreements, but the Party is united and strong; it is ready for our competitors at any given time. Our country is also in good hands under your able leadership.
I thank you.