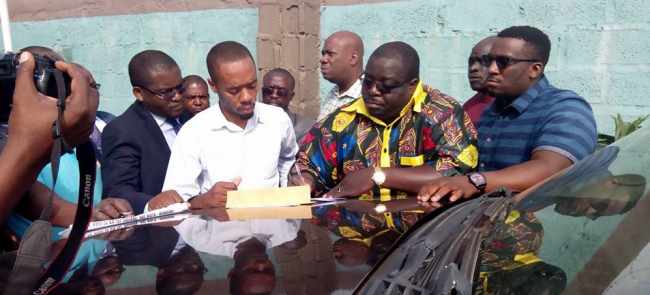 National Democratic Congress NDC General Secretary Mwenya Musenge says no amount of intimidation or victimization will silence the party's political consultant Dr. Chishimba kambwili.
And Mr. Musenge has described as political persecution the raid by police office's at Dr. Kambwili's wood lands residence in the early hours of today.
Mr. Musenge says the NDC has information that state house is behind the political skirmishes that Dr kambwili is passing through.
He has described the continued political harassment of Dr. Kambwili as a sign of bad governance practices.
He said the pf is panicking and running the country like a dictatorship.
Mr. Musenge said the NDC is a threat to the Lungu regime that has now resulted in the pf using state apparatus to gag the NDC.
He said the NDC remains resolved to soldier on and speak for the majority of Zambians.
The NDC Secretary General says police have been instructed to arrest Dr kambwili on framed up charges so as to discourage the later from mobilizing the NDC.
He said Dr kambwili is in high spirits and is not moved with the latest raid at his residence by police.
Mr. Musenge has since urged police to exhibit professionals instead of receiving baseless instructions from political elements to harass their opponent's.
He added that Dr kambwili will go ahead with all his planned political activities this year despite being perpetually victimised by police.
NDC Media Team.