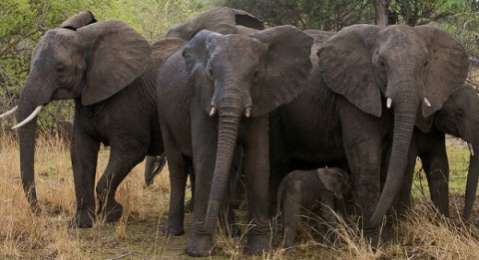 Hamukale warns south traditional leaders against poaching
Southern Province Minister Edify Hamukale has warned of stern action against traditional leaders involved in poaching.
Dr. Hamukale said he is reliably informed that some traditional leaders are at the habit of poaching, contributing to the extinction of unique wild life species in national parks in the region.
The Minister said this when he officiated at the 'Lower Kafue Basin Report Card' workshop organised by the World Wide Fund for Nature –WWF in Monze.
He said he expects leaders to be exemplary and offer solutions to the problem of poaching, instead of perpetrating it.
"I am not going to condone poaching by some traditional leaders. If you are caught, you will be arrested. Wildlife does not belong to an individual. It is for the people," Dr. Hamukale emphasized.
The Minister also appealed to stakeholders to investigate the sources of game meat served in hotels and restaurants so as to determine its legitimacy.
He added that it is only by closing the consumer side that the problem of poaching can be alleviated.
Dr. Hamukale further called on stakeholders of wild life conservation and protection of the eco-system to help formulate a framework that will help government tackle the problems of poaching, illegal fishing and encroachment into game parks in the province.
And WWF Country Director Nachilala Nkombo says with the Kafue River supporting and sustaining vital ecological systems, among them game reserves, the organisation understands that water is instrumental in the protection of the eco-system.
Speaking in a speech read on her behalf by Policy an Advocacy Co-ordinator Bwendo Kabanda, Ms. Nkombo said WWF has engaged stakeholders, among them the civil society, private companies and government institutions to harness the challenges and opportunities that exist within the lower Kafue basin.
Meanwhile, Water Resource Management Authority (WARMA) Sub-catchment Manager for the lower Kafue Basin Chipo Mubambe has disclosed that government has embarked on a program to educate communities on how to manage water.
"Most water management problems are caused by lack of information on how to manage the resource. It is only when the local communities understand the benefits can the problems can be eliminated," Mr. Mubambe said.