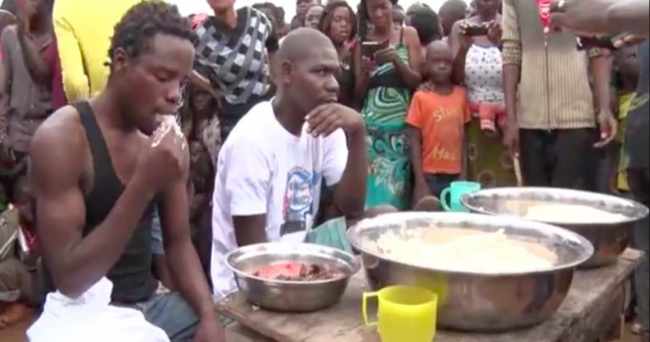 AN ELEVEN-YEAR-OLD grade six pupil at Bethel Private School in Mpika, Muchinga Province has died after choking during an eating competition.
Muchinga Province commissioner of police Chola Katanga yesterday confirmed the death of Emmanuel Sikazwe last Friday at 14:00 hours.
"We received a report of sudden and unnatural death which occurred on March 2, 2018 at 12:30 hours in which the proprietor of the school reported that whilst the school was hosting a contest to choose Mr and Mrs Bethel, one of the participants got choked during the eating competitions and was later taken to the hospital and died at 14:00 hours," Mr Katanga said.
He said the child, an orphan based at Mpika Village of Hope Orphanage, has been at the school since he was six months old and the school had been holding the competition every year.
DAILY MAIL