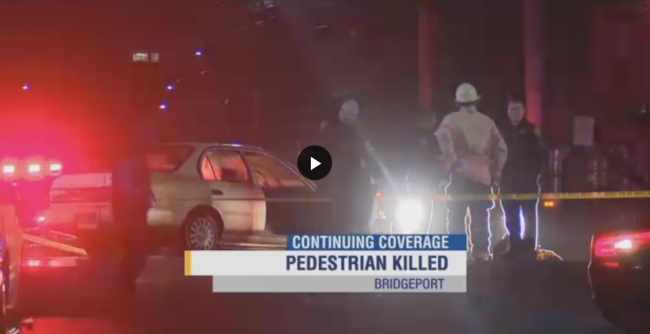 Simutowe, 38, was pronounced dead at St. Vincent Hospital in Connecticut, USA after being run over by two cars.
The son of the late Zambia midfielder and veteran coach Boniface trekked to the USA over 15 years ago for a professional career and later settled in Bridgeport, Connecticut.
Local reports in the North Eastern state indicate that Simutowe met his fate at the intersection of Park Avenue and Olive Street at 8:44 pm local time on Saturday.
"He was pinned down under a car. The driver and 3 passages all fled the scene on foot.
"Firefighters worked feverishly to free him from under the car – they succeeded and travelled with him in the ambulance to St. Vincent's Hospital continuing CPR on him. He died at the hospital," Doing It Local, a Connecticut news outlet, reports.
Simutowe played for Zamsure, Profund Warriors (now NAPSA Stars), Zanaco and Zambia U-20 class of 1999.
I greet u all with a heavy heart. I dont even know where to begin from. It sounds outdated news to your ears because we have all or almost everyone heard the passing on of Aaron Simutowe who was hit by two vehicles in USA, Connecticut. The mentioned man was my beloved uncle( mums brother). His death has left us broken!! it came as a rude shock and considering the way in which he died is so painful. Ladies /gents am humbly begging you to lay a helping hand in bringing his body back to Zambia so we can see him for the last time. We have contacted relevant authorities and bring his body back is costly. We have sat down as a family to put our heads together and we are nowhere close to the amount mentioned to fly his remains back to Zambia. Its for this reason that am begging you sincerely to help in every little way that you can. Your help will go a long way and will help us fly his body back home. May God bless you abundantly even as you help us in trying to bring him back home to see his face for the last time. Have a blessed day. Contact 0962949477
Aaron Simutowe Dies in Accident in Bridgeport, CT
ADDITIONAL INFORMATION
Investigating Officer or Authority
Connecticut State Police
Road/Highway
Park and Olive
Injuries Sustained
Victim was pronounced dead from major trauma injuries after being taken to the hospital.
Apparent/Alleged Cause of Accident
Victim was hit by a vehicle while walking down or trying to cross the street.
FULL NARRATIVE
State Police named Aaron Simutowe as the man that died in a car accident that happened in Bridgeport, CT on February 24th, 2018. Officials only said that he was hit by a vehicle while walking down or trying to cross the street near the intersection of Park and Olive. EMS pronounced Simutowe dead after he was taken to the hospital.
BRIDGEPORT –
The community is mourning the death of a man in Bridgeport after police say he was hit and dragged by another.
It happened Saturday at 8:45 p.m. at the intersection of Park Avenue and Olive Street.
People who knew the victim, Aaron Simutowe, say he'll be remembered for his generosity and warm spirit.
MORE: Pedestrian killed in Bridgeport hit-and-run
According to police, Simutowe was hit by a small sedan and then dragged.
Police say when crews arrived, they needed to remove Simutowe from underneath the front of the car.
Simutowe was taken to the hospital, where he later died of his injuries.
There is no word yet which way the driver was headed, or where exactly Simutowe was walking.
Simutowe was in his 30s, and News 12 is told he was homeless, but well-known in the community.
"He was always looking out for people," says Skeeter Davis, a friend. "It was very tragic when I heard about his death. And, um, the guy was a good guy, man, and that was a bad way he had to go out."
"I've heard a lot of community outcry about his death, about his generosity about his warm spirit, so it's particularly sad, our hearts and our prayers go out to the family," says Dennis Bradley, with the Board of Education.
Police say four people inside the car ran away, but the driver came back.
It's unclear at this point if he will be charged.