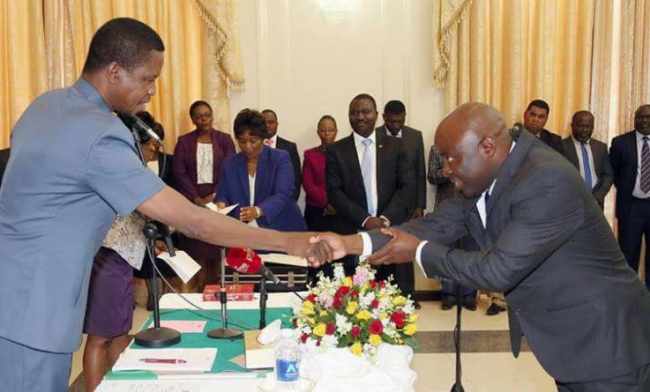 Minister of Home Affairs, Stephen Kampyongo has advised Roan Member of Parliament, Chishimba Kambwili to stop calling for the impeachment of the Head of State as there is no cause warranting such an action.
Mr. Kampyongo says Zambia has rules that govern it and that such should be respected and followed.
He also says there is a limit to what Mr. Kambwili should say as a politician.
And Mr. Kampyongo has clarified that the Public Order Bill may be tabled in the next sitting of Parliament.
He has told journalists in Lusaka that the Ministry of Justice has not been receiving input from stakeholders despite sections of society condemning the existing legislation.
Meanwhile, the Minister of Home Affairs says he met with senior leadership of the United Party for National development -UPND to discuss the way forward for their planned card renewal exercises.
Mr. Kampyongo has noted that the planned card renewal exercises for the UPND had not been given a notice to go ahead due to the recent outbreak of cholera in some parts of the country.
ZNBC