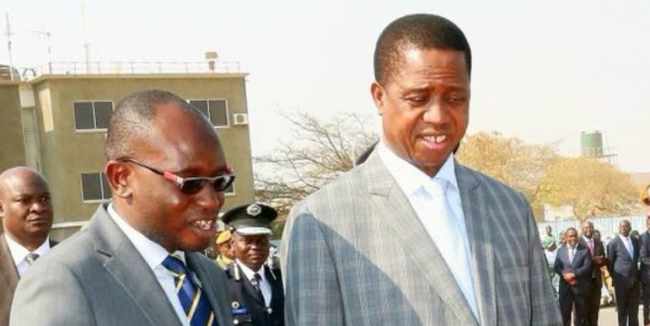 Special Assistant to the President for Press and Public Relations Amos Chanda said in an exclusive interview in Lusaka on Sunday that the Presidency was unfazed by political critics insinuating that President Lungu was disguising political campaigns in domestic developmental projects tours.
Mr Chanda said it was expected of Mr Lungu's political opponents to discredit every move that the President made to gain cheap political mileage.
He described the criticism as baseless, saying that the Head of State would not hesitate to interact with the people at the grassroots in any part of the country.
Mr Chanda said State House had drawn up a programme aligned to the Patriotic Front?(PF) manifesto, informing the Government agenda to achieve the co-developmental goals enshrined in both the party manifesto and the Seventh National Development Plan (7NDP).
"When the President gets on a plane they criticise. When he gets off it, they still criticise. When he goes to the AU (African Union summit) they criticise; when he misses it they still criticise,: Mr Chanda said.
"Criticism is embedded in the minds of these people, so we choose to ignore them and the President says he only has one master – the people of Zambia."
He said President Lungu, who so far has visited Muchinga and Central provinces, was learning a lot from interacting with the people on the grassroots.
Mr Chanda announced that the Head of State would soon go to the Copperbelt Province to continue on his fact-finding mission of the performance of Government projects countrywide.
"We are so overwhelmed by the response of the people. Tremendous work is going on everywhere and where work is moving at a slow pace, the necessary directives have been given," Mr Chanda said.
"But I can tell you here that the President's presence is being sought after in every district and no manner of criticism will deter us from achieving our agenda."
He challenged those criticising the President's grassroots working tours to inform the nation if at all they would oppose the monitoring of infrastructure development projects if they formed Government.
TimesOfZambia