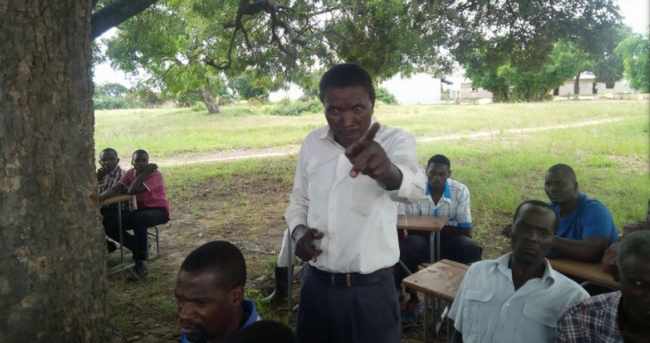 FEAR continues to grip the school administration at Kasikili basic in Kapaulu area of Kalomo district, following suspected gang related attacks and robberies targeting teachers.
And residents in the area have taken a swipe at parents in the habit of protecting their children from the due course of the law, saying the act is equivalent to promoting criminal behaviour in the community.
Speaking during the PTA Annual General Meeting held on Friday, PTA Secretary Constance Muleya said the security and safety of teachers is every community member's responsibility.
Mrs. Muleya who is also the school's headmistress reported that stones have been used to assault teachers while phones and other electronic gadgets have been stolen in various housebreaks and attacks that started in August last year.
She has wondered how teachers are supposed to impart knowledge on children when they are in constant fear for their lives.
Meanwhile Ben Matubulani, a parent from Kapaulu area has charged that those found in conflict with the law in the community should be left to suffer the consequence of their actions.
The outspoken Matubulani says parents protecting their erring children from the arm of the law are as good as accomplices in the act.
Teachers in the area say their fears have been reignited after suspects apprehended last week in connection with the attacks were recently released on Police bond pending trial.
Voice of Kalomo Community Radio Station