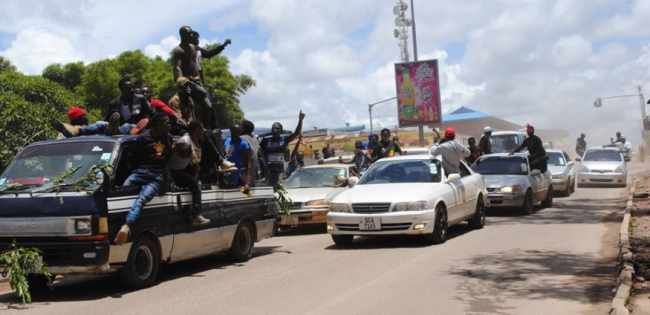 Police in Chingola have arrested 33 illegal copper traders commonly known as Jerabos and charged them with malicious damage to property.
This is after they went on rampage destroying people's property following the shooting of their friend on Monday.
Copperbelt Province Police Commissioner Charity Katanga says the 33 are all residents of Chiwempala in Chingola and were arrested after they attacked several homes following the death of Mulenga Chanda.
Mrs. Katanga says criminals broke into Mr. Chanda's house and killed his dog and when he went outside the house to confront them, he was shot.
He was then rushed to Nchanga Hospital where he died a few hours later.
She says the death of their colleague angered them and went on rampage destroying property at many homes belonging to a rival group.
Mrs. Katanga says some of them ran amok on Tuesday morning and were arrested.
Meanwhile, Mrs. Katanga says a Kitwe resident has been arrested for defaming President Edgar Lungu.
Mrs. Katanga has disclosed that Jackson Mapanzi of Kamitondo compound was arrested yesterday at the Chingola Road Cemetery in Kitwe where he uttered defamatory words.
The Copperbelt Police Chief has warned that the Zambia Police will not allow anyone to defame the President and will ensure the full arm of the law falls on them.
ZNBC