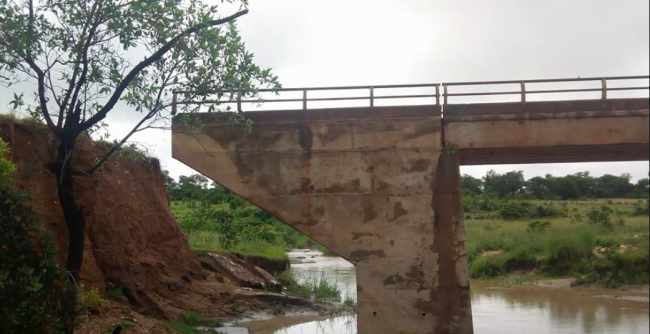 EVERY trip to Kalomo township is a constant struggle for motorists and commuters using the Kalomo – Mapatizya road as works on the damaged Nalubumba Bridge remain mere rhetoric.
Nalubumba is one of the bridges in Kalomo that bowed to intense rainfall experienced during the 2016/2017 rainy season, cutting off the population leaving across Nalubumba River from Kalomo Township.
A check by Voice of Kalomo news on Friday (2nd February, 2018) found motorists risking their vehicles as they struggled to cross the river using the temporary alternative route.
The lifespan of the temporary route is soon coming to an end following the resumption of the rains, a move which will force commuters to use the Zimba route to Kalomo which is over 100Km further than 40km across the river.
Passengers that spoke to Voice of Kalomo complained that the Zimba route to Kalomo is a huge strain on their finances, as they have to pay a double fare for the journey.
Residents living across Nalubumba river await in anticipation for the rehabilitation of the bridge, a sight which is slowly becoming a white elephant.
Voice of Kalomo Community Radio Station