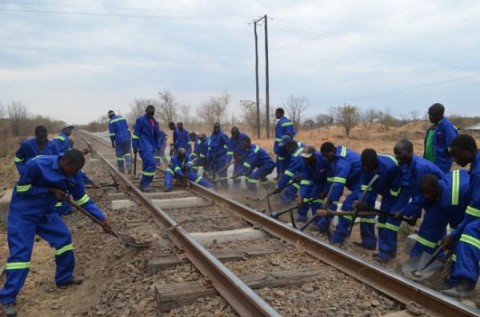 Zambia Railways Limited (ZRL) and the Lusaka city council (LCC) have embarked on a tour to audit all land near the Railway tracks.
ZRL Board Chairman Lubinda Linyama says the tour will help bring sanity to the railway tracks and identify which land has been encroached.
ZANS reports that Mr. Linyama was speaking to journalists in a press briefing in Lusaka on February 2, adding that people getting sand from the Railway lines are the ones vandalising the tracks.
Mr. Linyama explained that the program started late last year and an audit has already been done on the Copperbelt Railways.
He said that the high levels of development will come to the country through railway transport Hence sanity must be observed.
Mr Linyama noted that human activities like the removal of screws and nuts from the railway tracks are the reasons why no inhabitants are allowed by the Railway land.
Meanwhile, Mr. Linyama has warned people who have illegally built structures along the rail that the will not be compensated once their structures are demolished.
He said 50 meters from the railway tracks island belonging to Zambia Railways.
ZANIS