UPDATE: SEE THE LATEST NEWS  HERE – Surgery of conjoined twins successful, Bupe and Mapalo recovering in ICU
---
Medical history in the making as The University Teaching Hospitals continue its path of delivering top notch medical procedures.
On the operating table is the much anticipated separation of conjoined twins (Bupe and Mapalo) tomorrow.
A team of about 15 Doctors and 10 Nurses supporting the procedure is expected to last as long as 12 hours, that is half a day.
5fm Radio
---
On December 20, 2017 TIMES OF ZAMBIA REPORTED THE FOLLOWING:
THE medical team attending to the Kawambwa Siamese twins currently at the University Teaching Hospitals (UTH) is to decide next week what action to take on the co-joined babies.
Health Permanent Secretary for administration Kennedy Malama said the ministry was delighted that the twins had made tremendous progress since they were admitted to the UTH Neonatal Intensive Care Unit in May as they had grown and were now weighing about 15 kg together.
Dr Malama said this yesterday when he presented a donation of assorted children's items to the twins' parents on behalf of health workers under the Ministry of Health.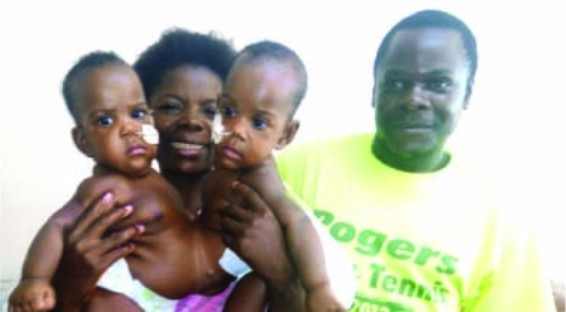 He said the gesture was an indication that medical practitioners were not only interested in providing healthcare.
"The medical team which is looking after them is very confident that the babies are now ready to go for another level of treatment, so the doctors are projecting that most likely, January, they should be able to determine the course of action," Dr Malama said.
He said the decision making was being left in the hands of the multidisciplinary team of medical experts and it would provide all the necessary support to ensure that the best outcome was achieved for the babies who were co-joined to the stomach.
Dr Malama also commended UTH management and staff for scoring an 'A+' in the manner they took care of Bupe and Mapalo.
The twins' parents, Lydia Makumba and Moses Mwape, thanked the Ministry of Health for the donation and commended UTH staff for the care they had exhibited towards them and the children.
Bupe and Mapalo, both girls, will turn seven months on December 27 this year.