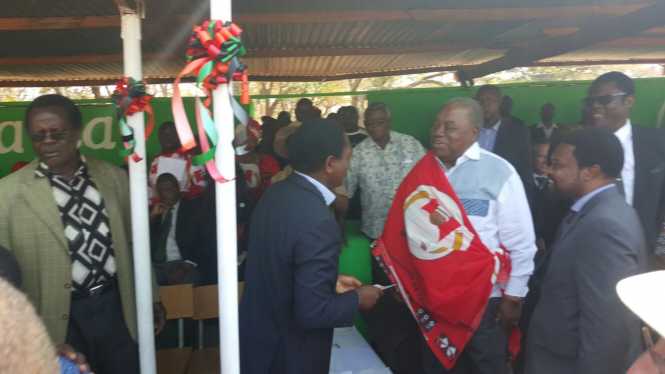 Zambia's Fourth President Rupiah Banda has urged political players in Africa to accept and recognize democratically elected leaders.
Speaking today in Addis Ababa, Ethiopia, where he is attending a meeting for the Trade and Development Bank- TDB-, Mr Banda said elections were the only sure way of resolving any differences and ideologies that different political players may have.
He said when he lost Presidential elections to late President Michael Sata in 2011, he accepted the election results in the interest of National peace and Security.
Mr. Banda said he was magnanimous enough to accept defeat regardless of him having been sitting President at the time.
The former Head of State was responding to a question on yesterday's inauguration of Kenya's biggest opposition leader Raila Odiga.
Mr Banda who was part of the Commonwealth Election Observer Mission to Kenya together with his South African counterpart Tabo Mbeki said he was hopeful that the two parties in Kenya would find a lasting solution to the political problem.
He said during the Kenya election, he engaged Kenyan President Uhuru Kenyatta and opposition Leader Raila Odinga who both committed to upholding the rule of law and respect their electoral system.
Mr Banda said he is ready to reengage the two leaders and find an amicable solution for the people of Kenya.
Ask Muvi TV