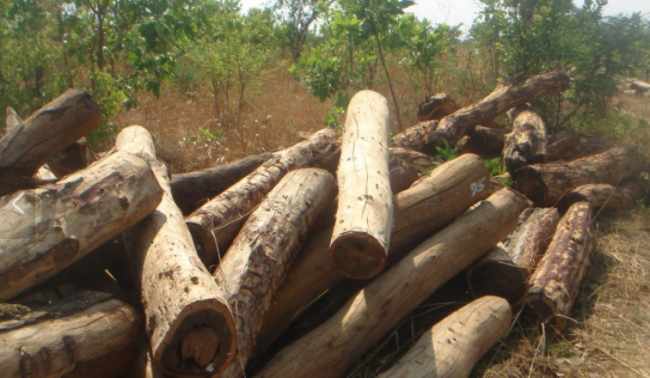 The National Democratic Congress NDC is calling on the Zambia Forestry and Forest Industries Corporation ZAFFICO to urgently publish revenues collected from the sale of mukula logs.
As NDC we are aware that the sale of these logs has not been done in a fair, transparent and accountable manner.
We challenge ZAFFICO to inform the nation on how it conducts the auction of the mukula logs.
Further, we demand that ZAFFICO management names the recipients and the bank accounts in which the money raised from the commodity is being deposited into.
It is rather unfortunate that some named Government officials including state house aides seem to be at the centre of the mukula exports.
Not too long ago, concerned citizens intercepted trucks carrying mukula logs. Surprisingly, these trucks where under the escort of vehicles belonging to state house political adviser kaiser Zulu and another vehicle belonging to a cabinet Minister.
Three weeks down the line after this fiasco, state house and president Lungu have not come out clearly on this saga involving mukula logs.
Worse still, ZAFFICO has failed to speak out on this whole corrupt episode.
ZAFFICO has not told the nation on when the bid for the logs was publicly advertised including those who were successful in the bid.
It is sad that state house seems to be literally involved in all shoddy deal's from crude oil, mukula logs, roads and fire tenders. The list is endless.
For once president Lungu should have shame and look at national interest first instead of putting greed and selfishness in all his dealings.
These resources that Lungu and his minions are looting belongs to poor Zambians.
We doubt if president Lungu cares for the poor people who elected him into office.
Today, reports have emerged yet again that twenty trucks laden with mukula logs are about to cross into Namibia via shesheke in the western province.
As NDC, we want ZAFFICO to give us full details on this criminality.
The poor management of mukula logs is robbing the country colossal sums of money that if well used could be channelled to productive sectors of the economy.
As NDC, we are appealing to the International Police interpol within the SADC region to intercepted the Zambian mukula logs because of the secrecy and illicit nature in which the logs are being sold.
Issued by:  Mwenya Musenge