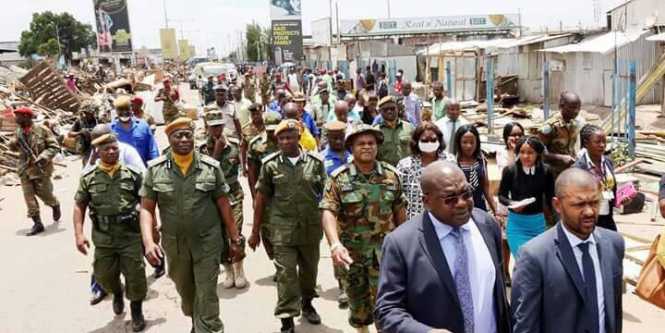 Car dealers and unregistered taxis operating in the central business district have been ordered to relocate as Lusaka records a further reduction of only 20 new cholera cases.
Addressing a media briefing in Lusaka Local Government Minister Vincent Mwale says car dealers in the central business district have been moved to the area in front of the government complex while unregistered taxis have been asked to immediately stop operating in the CBD in an effort to retain sanity in the city and completely eradicate the outbreak of cholera.
Mr. Mwale adds that all newspaper and talk time dealers will also have to move out of the CBD and only to designated places because the CBD does not have enough toilets to and sanitation to carter for these traders.
He has disclosed that the car dealers have pledged to rent toilets using their own funds until the ministry provides them with permanent toilets.
And Mr. Mwale has termed as illegal the move by some suspected cadres from a named party, making the vendors operating at city market pay K500 trading fee.
He says the issue has been reported to the police and the council and all found wanting g will be prosecuted, further stating that government will not allow anyone to victimize the traders and vendors in the current situation.
Meanwhile the ministry of health has recorded a further reduction in the new cases of cholera with only 20 being recorded in the last 24 hours compared to the 32 new cases previously recorded.
Speaking during the same briefing Health Minster Dr Chitalu Chilufya said 5 new cases which are however linked to Lusaka have been recorded in other district in the last 24 hours compared to only 1 previously recorded.
Dr Chilufya has explained that the cumulative cases for Lusaka currently stand at 3, 444 of which 3, 350 cases have been successfully treated and discharged.
He says nationwide cumulative cases currently stand at 3, 660 with 78 deaths and kanyama continue to record high numbers of cases.
qfm