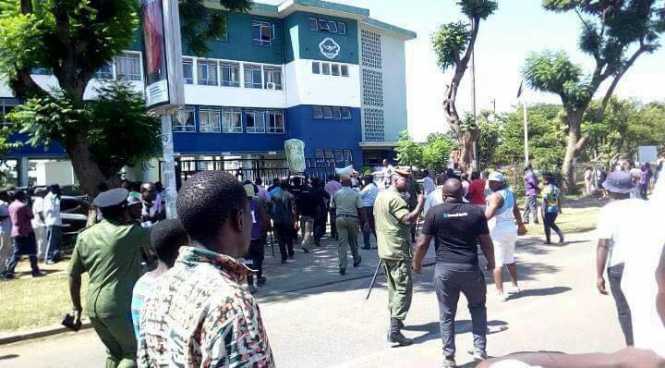 Three persons believed to be NDC sympathisers have been detained in Police Custody and have been charged with Conduct Likely to Cause the Breach of Peace. The trio caused confusion on church road disturbing the floor of traffic during the time when Hon Kambwili was summoned by officers at Central Police.
Those arrested are Andrew Lupindula, Overt Kasongo and Joseph Chingangu.
One person was injured during the confusion and was issued with a medical report .We are yet to record a statement from him as he was advised to rush to Hospital for medical attention.
MUVI