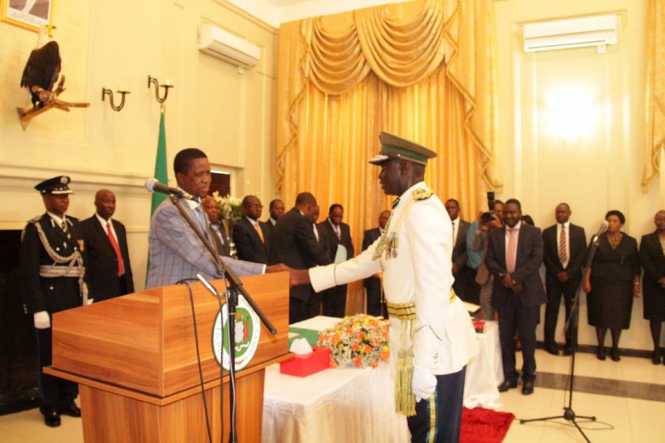 PRESIDENT LUNGU SWEARS IN MR EVARISTO KALONGA AS COMMISSIONER OF CORRECTIONAL SERVICE IN CHARGE OF ADMINISTRATION
President Edgar Lungu has today sworn in Mr Evaristo Kalonga as Commissioner of Zambia Correctional Service in Charge of Administration.
Speaking during the swearing-in ceremony at State House today, the President appealed to Mr Kalonga to deal with staff matters in the Zambia Correctional Service in order to boost staff morale.
The President also called upon Mr Kalonga together with the Correctional Service Top Command to bring out stringent measures that government could put in place to reduce overcrowding in correctional facilities.
President Lungu said with more than 20 years experience as a prison officer, he was confident Mr Kalonga would discharge his duties diligently and professionally to contribute to the development of the Zambia Correctional Service.