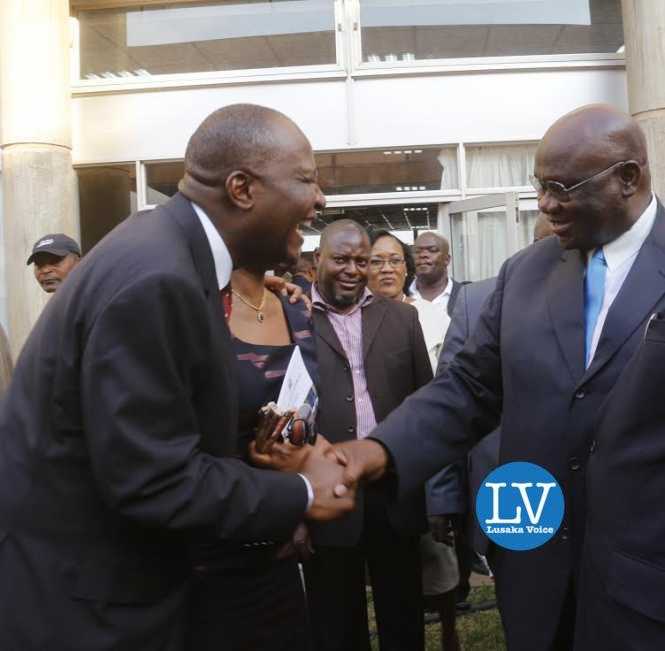 Minister of Finance Felix Mutati says the government is securing funds from the African Development Bank -ADB- to enhance diversification in the agricultural sector.
And Mr. Mutati says his Ministry wants to work with investors willing to supplement government efforts in promoting diversification in the sector.
He has further commended Buya Bamba and Saise Farming Enterprises Limited for jointly setting up a10 Million United States dollar Potatoes seed production investment in Northern Province.
Mr. Mutati says the project will create an opportunity for local farmers to diversify and grow more potatoes thereby reducing the cost of importing the commodity.
The Finance Minister was speaking when he toured the project with Minister of National Development Planning Alexander Chiteme in Mbala.
And Mr. Chiteme said Government is in hurry to diversity the agricultural sector and increase exports of farm produce.
Meanwhile, Saise Farming Enterprises Limited Director Adrain Conradie said the project is focusing on making Zambia one of the major exporters of potato seed on the African continent in the next five years.
And Mr. Mutati has advised Mbala district commissioner, Kederick Sikombe to provide a schedule of farmers not yet paid for the maize they supplied for sale in 2016 to 2017.
Meanwhile, Mr Mutati says few people benefited from the fertilizer support programme Fertiliser Input Support Programme-FISP- because of multiple registrations by some people.
He says FISP had many problems noting that at the moment government has saved 1billion Kwacha after switching to the E-Voucher system.
The minister says according to FISP records, six hundred ghost farmers were removed from the list of beneficiaries under the E-Voucher system.
ZNBC